A reader wrote me and spoke about a family who are friends but he found out they are all on prescription medication that keeps them normal. He asks for advice how to deal with this and what can be expected from people like this during collapse.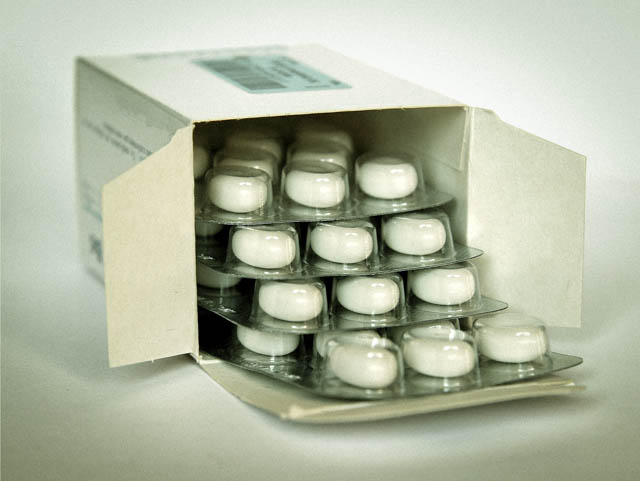 Today I want to talk more about prescription drugs and medicine. I'm sure many of you who need medication on regular basis have already big stock of them. Know that some prescription medication like antibiotics can be bought as animal medication and so on. But here are some more thoughts on this.
People who have been dependent on some drugs, stuff like sedatives, antidepressants or something similar usually had two choices, first choice was to try to find sources of medicine (black market etc.) or to try to get by with substitutes (alcohol, marijuana or something stronger like heroin).
Second choice was in short to "get over it" and live.
Of course this other (second) choice sounds and looks cooler and probably more "macho" but in real life it is not so easy and people needed lot of support.
In my family I had example of a relative who chose first choice and go through our year of trying to survive with some serious drinking, sometimes during that time he was causing more problems than help.
But I also know guy who had pretty poor life before SHTF in terms of his goals in life, way of living and similar. He had bad drugs habits but when everything collapsed, it kinda woke him up in terms that he finds out that there is more real life problems to think about.
He saw that life is cool thing, and it is so easy to lose your life, so this gave him much motivation and energy and he overcome his problems. Years later he lives now life much better than in the time before the war, simply because he changed his priorities in life.
Prescription medication
Being dependent on certain drugs (medicine) that allow you to function properly because you are suffering from certain conditions (and I am talking here about stuff like depression, anxiety, panic disorders, phobias…) can be already hard in normal life.
It is constant and everyday struggle.
Coping with that conditions when SHTF can look impossible, especially without proper support and help. But also, do not consider them "not usable" and "not worthy" when SHTF.
For some things survival scenario is good, it can show you what life is, how much you need to appreciate it because you become close to death, and how easily you can lose it. SHTF will show you what is love, hate, fear and extreme emotions. And it can show you your true meaning of life.
My time in war was all about urban survival, besides my trip over mountains to get some supplies, but survival puts you more in touch with yourself and nature. You have no choice.
It is good if you have big stash of medicine you need, but do not stop with this. Living healthy life now, trying to find natural alternatives to drugs you take makes more sense to do now then when you are busy with surviving. From what I read a lot of people in survival scene live in world that they think they can buy safety. They forget about learning new skills and preparing your mind and body. Getting all things ready for harder life includes a lot of areas you have to put work in.
It is easy to take care of your teeth now, get regular checkup and any holes fixed. Someone else does it you just lie down. But try to clean up your medical problems as much as you can today. In long term collapse it can take years to rebuild system that can offer modern medicine.
So what about people in your family or friends who are dependent on some medication or drugs? What if it is about someone you can not change or who even does not care about preparedness and survival?
I mentioned few times that when SHTF people show their true face, so you can not know how someone will act.
People can act under the stress in some very weird and not common ways, be ready that people who do you consider like "tough ones" cry, or be useless because of high stress. Theory is one thing but when you smell blood, hear screams and find out that you are about to fight for your life then everything is different.
If you can, take them out on adventure trip. Put them in some stressful situation (you still have control over) and see how they react. Look how these people work. Are they willing to work hard on something?
Do not consider automatically persons on some drugs (antidepressant for example) not usable for SHTF situation. Personally I would focus more on their other qualities and skills. Keep in mind that some people with mental problems have been to very dark places, sometimes only in their mind but for them it is real. They can be tougher and more used to stressful and terrible situations because they are used to it.
You want to prepare and form group for survival.
Group can be great source of support and can carry few unstable people through hard times but make sure you take good hard look how many "bad apples" you can take in your group. Survival is never popularity contest. Some decisions you will make sound cruel, maybe even insane but it is what it is. Let's be realistic, without modern medicine we would have less people here today.
Even if you take on some unstable people, make sure you have solution to cut them lose from group when you can not support them anymore.